meet the coach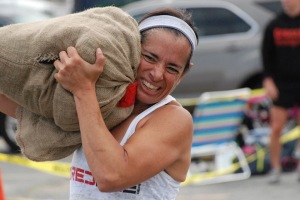 Jane Petrosino, Owner and Head Coach at Crossroads Strength & Conditioning, has been working with clients for over 20 years. Her passion for health and fitness and her desire to help others, has brought her to establish her own training business to teach others how to move better, excel in their training and to set and reach goals that may otherwise seem unattainable. She motivates, encourages and gives her clients opportunities to succeed in a safe and positive environment.
Jane, a seven time marathon runner, has learned through her marathon training, the importance of commitment, the continuous pursuit of your goals, and never give up on a dream no matter how big they are. She continues with this philosophy in her running groups, group training classes and private clients as well.
Jane has experience working with all types of people including adolescence, seniors, and special populations (chronic diseases, pregnancy, and clients with limitations and injuries).
Certifications
National Strength and Conditioning Association- Certified Personal Trainer
Functional Movement Screen
USA Track & Field- Level 1 Coach
CPR/AED